Bonton
The history of the brand Bonton is above all a family affair. The story starts at Bonpoint, where Thomas Cohen learned his skills alongside his parents, and was soon joined by his wife Irene. The skills acquired at Bonpoint made them sharp professionals in the kidswear sector, and opened their imagination to create a new, unconventional line with original colours and prints… Bonton was born and even though the brand worked with basics and essentials, its unique style, materials and exceptional colours made it into an immediate success. Ready-to-wear baby and kids' fashion, cot bedding etc…The world of Bonton is like a child's: rich, happy and creative. Find out moreClose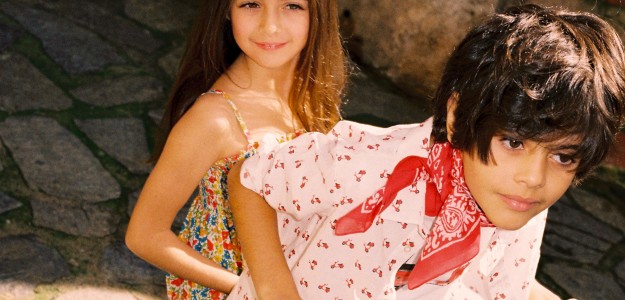 The history of the Bonton brand
A children's fashion dynasty
Bonton is, above all, a family affair. This pretty children's clothes and
accessories
brand is the heir to the throne of Parisian brand Bonpoint. Bonton was founded in 1999 by Thomas and Irène Cohen, son and daughter-in-law of the creators of Bonpoint, and quickly established itself as a leading brand in children's fashion. Having opened its first concept store on Rue de Grenelle in Paris then several other boutiques overseas, Bonton now dresses children all over the world.
Flawless quality
Just like Bonpoint, Bonton is known for its quality. Whether it is the cut or the material, every piece must be perfect. Bonton uses raw materials that are dyed and sewn together in France and a cheerful colour palette to win over French parents and children. This brand cannot be accused of resting on its laurels. It is constantly innovating and embarking on new collaborations with the
crème de la crème
of French fashion, such as
Maison Labiche
,
10 Is
and even
Macon & Lesquoy
. One thing is for sure: we have not heard the last of Bonton.
From formal children's dresses to bloomers and light-weight blouses, discover the latest Bonton collection on Smallable.
Close