Bayiri
BaYÍRi creates sustainable, non-seasonal knitwear for babies without gender stereotypes. The brand was founded by Gisella, a self-described "Creature Knitter" and designer who was seeking to combine her love of knitting with her desire to create functional products that tell a story. The brand's name, BaYÍRi, comes from a word used by the Desana Indigenous tribe in the Colombian Amazon, which means "to invoke". This rings true to Gisella's wish to create a close-knit community of conscious, planet-friendly knit lovers through her collections. Committed to environmentally-friendly production and creating sustainable kids' fashion, all BaYÍRi knits are designed and made locally in Spain from GOTS-certified organic or recycled/ recyclable materials. Beautiful, timeless and made to be worn all year round, explore the brand's collections of cosy kids' knitwear for your little ones and join the BaYÍRi knitwear tribe today.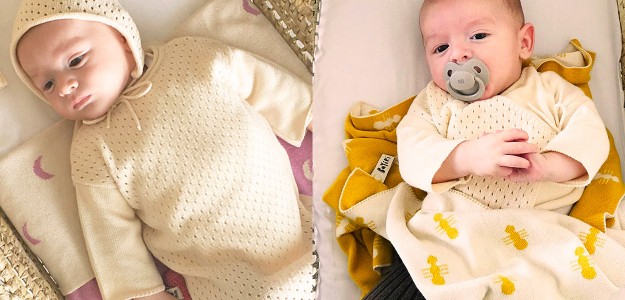 New collection coming soon
To keep up to date on all the latest news and offers,
Sign up to our newsletter and follow us on social media!