Architect Made
Created by renowned Danish architect Kristian Vedel in 1959, 'Vedel's Bird' has become a cult '50s-era Scandinavian decorative product that should be in every home. The 'Vedel Bird' continues to be produced handmade by Denmark-based woodworkers, and are sold by the ARCHITECT MADE company. The bird's head can be adjusted to show a happy, sad, cheeky, or thoughtful expression, and its body can be adjusted into a male or female, so owners can feel free to be creative. 'Vedel Birds' are without a doubt one of the most well-known decorative objects in contemporary Scandinavian design. Bonus, they're just as kid-friendly as they are adult-friendly!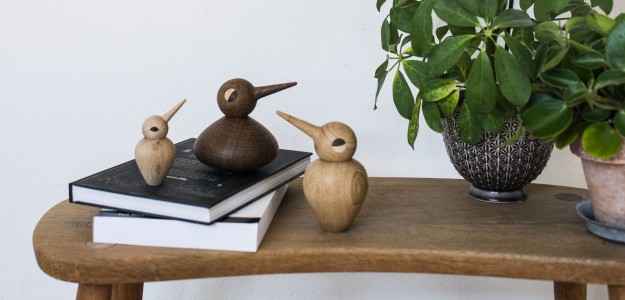 New collection coming soon
To keep up to date on all the latest news and offers,
Sign up to our newsletter and follow us on social media!