Ace & Jig
Ace & jig describe their brand as a textile love story, and there is a lot to love about the brand. Since 2010, Cary Vaughan and Jenna Wilson, the duo behind the American brand, have used their love of antique textiles and travel to create this eco-friendly, ready-to-wear womenswear line. With ace & jig, you are guaranteed timeless, quality women's clothes in the most luxurious fabrics. The brand works with skilled textile artisans in India to create one-of-a-kind fabrics. Environmentally and socially conscious, ace & jig provide their workers with free childcare and use reclaimed water, from the making of their textiles, to grow organic produce for their employees. With collections anchored by wearable stripes and prints, laidback silhouettes, and rich colours, coupled with the brand's principled production, ace & jig's clothes make women world look and feel great. Discover the brand ace & jig online now.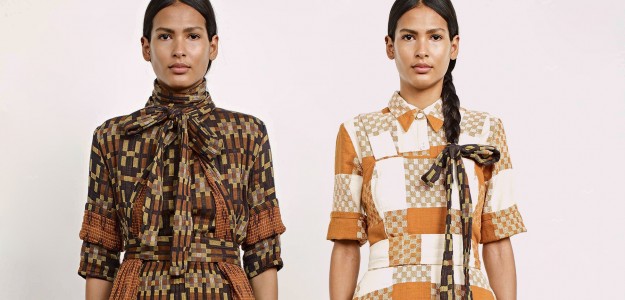 New collection coming soon
To keep up to date on all the latest news and offers,
Sign up to our newsletter and follow us on social media!