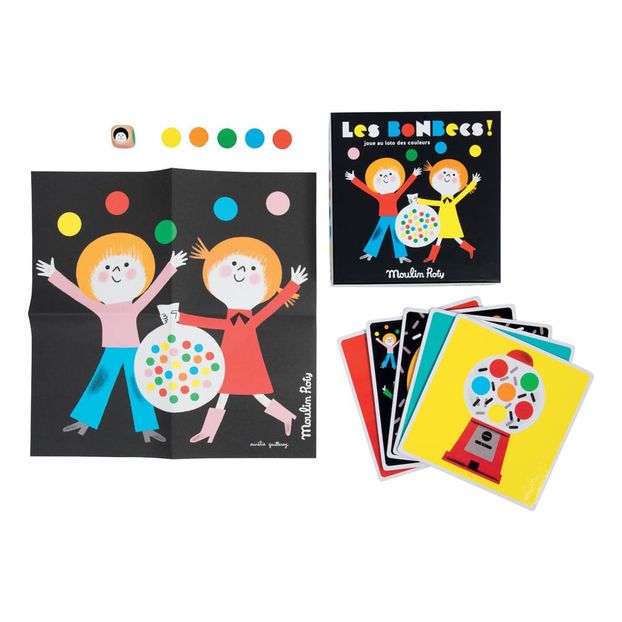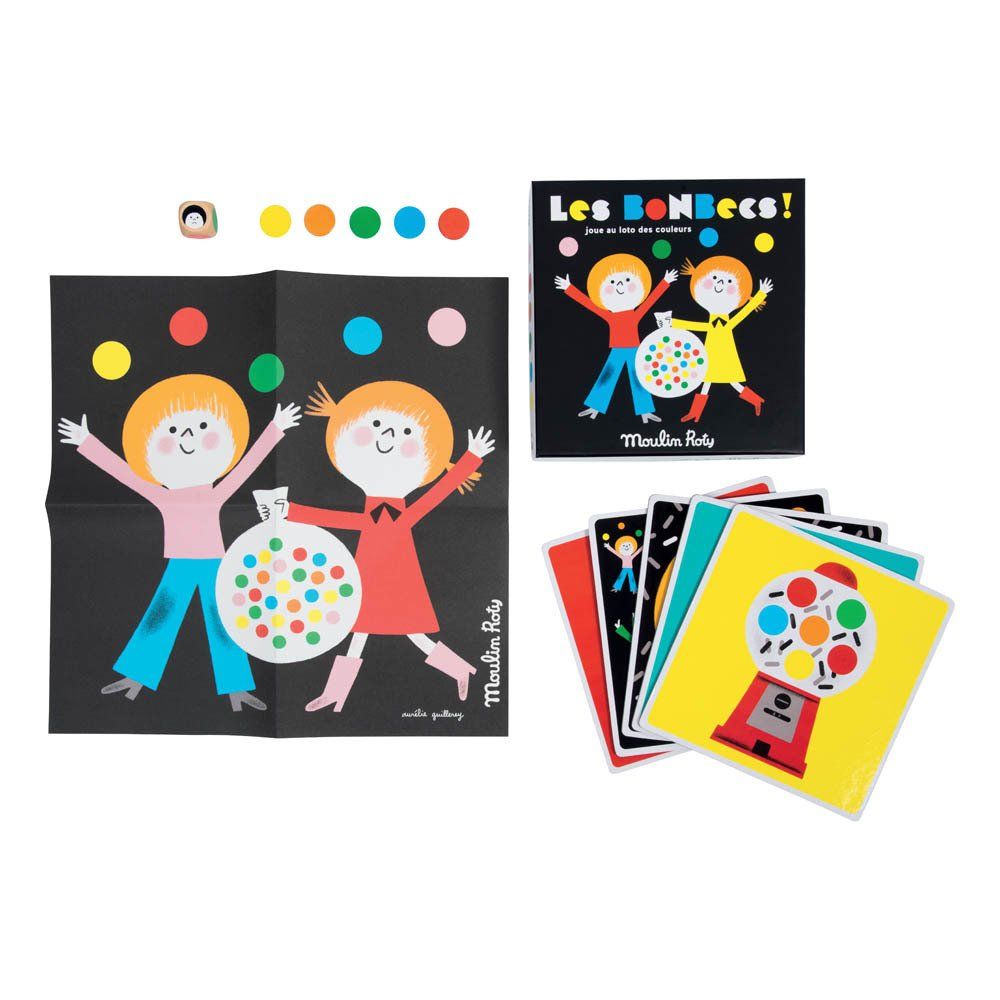 Bonbecs Loto Game
Details : Each player has a sweet card that they must fill with coloured pieces before the gourmand does. The dice or colour code determine who can fill their card with sweets and who is the gourmand.
From 2 to 4 years old
Age : From 3 years old
Fabrics : Wood, Cardboard
Packaging : 20,5 x 20,5 cm.
Dominoes, Lotto, Memory games
Dominoes, Lotto, Memory games