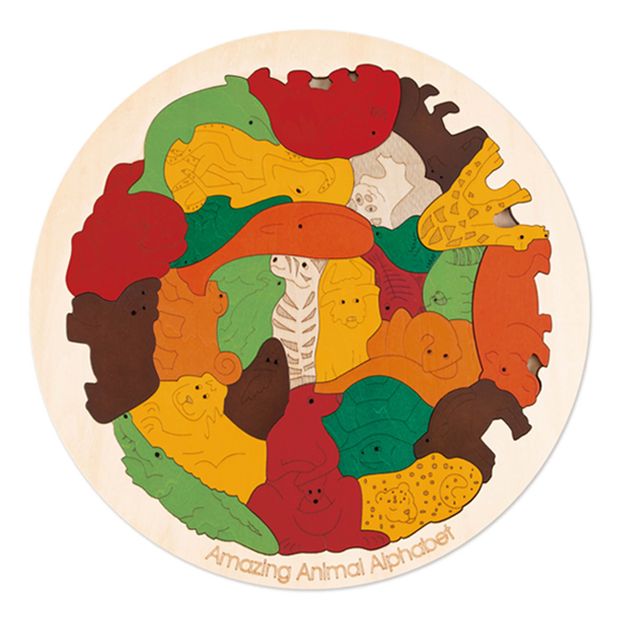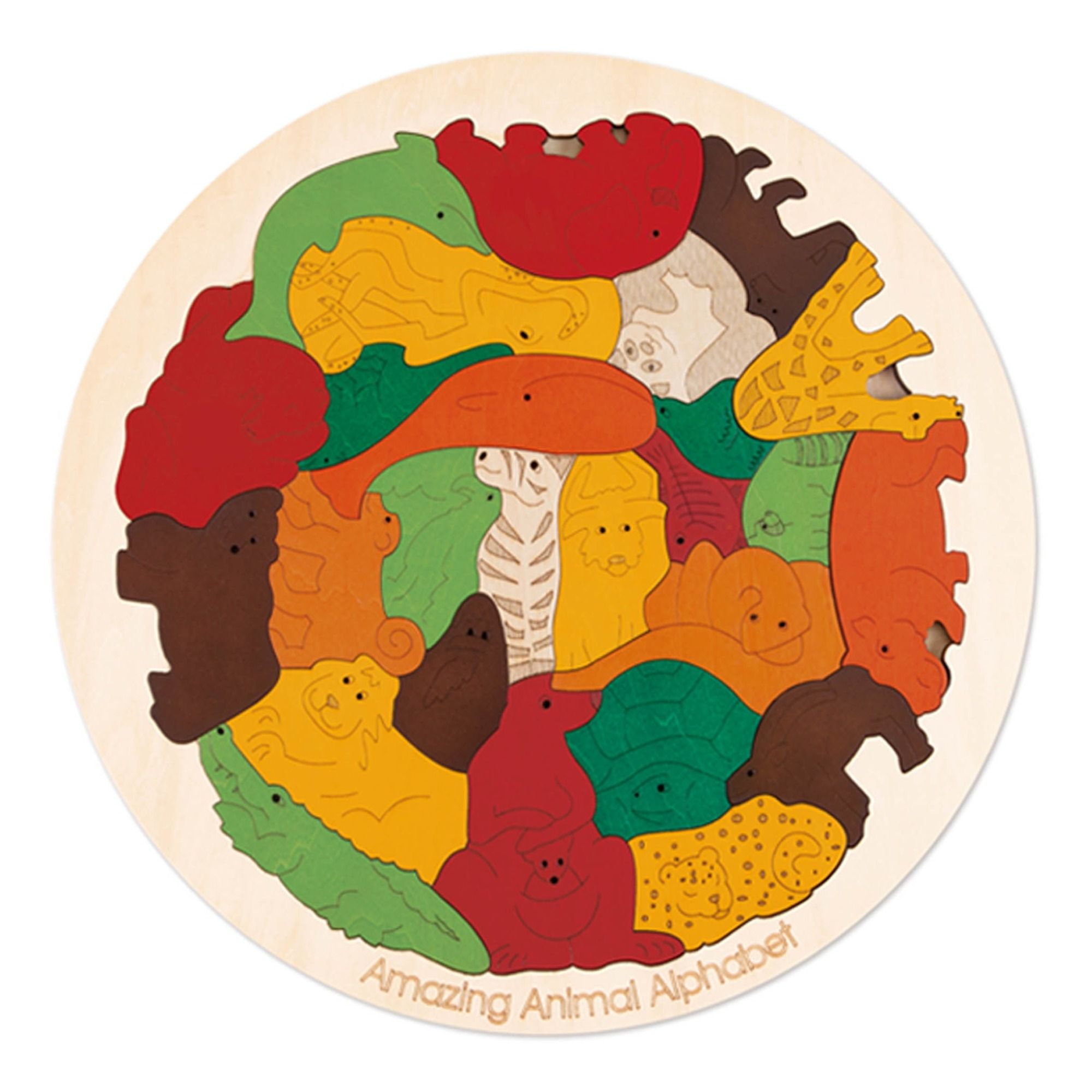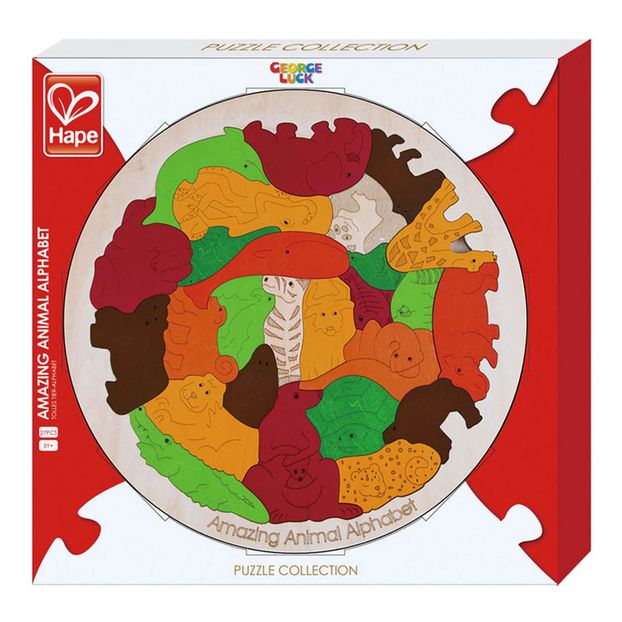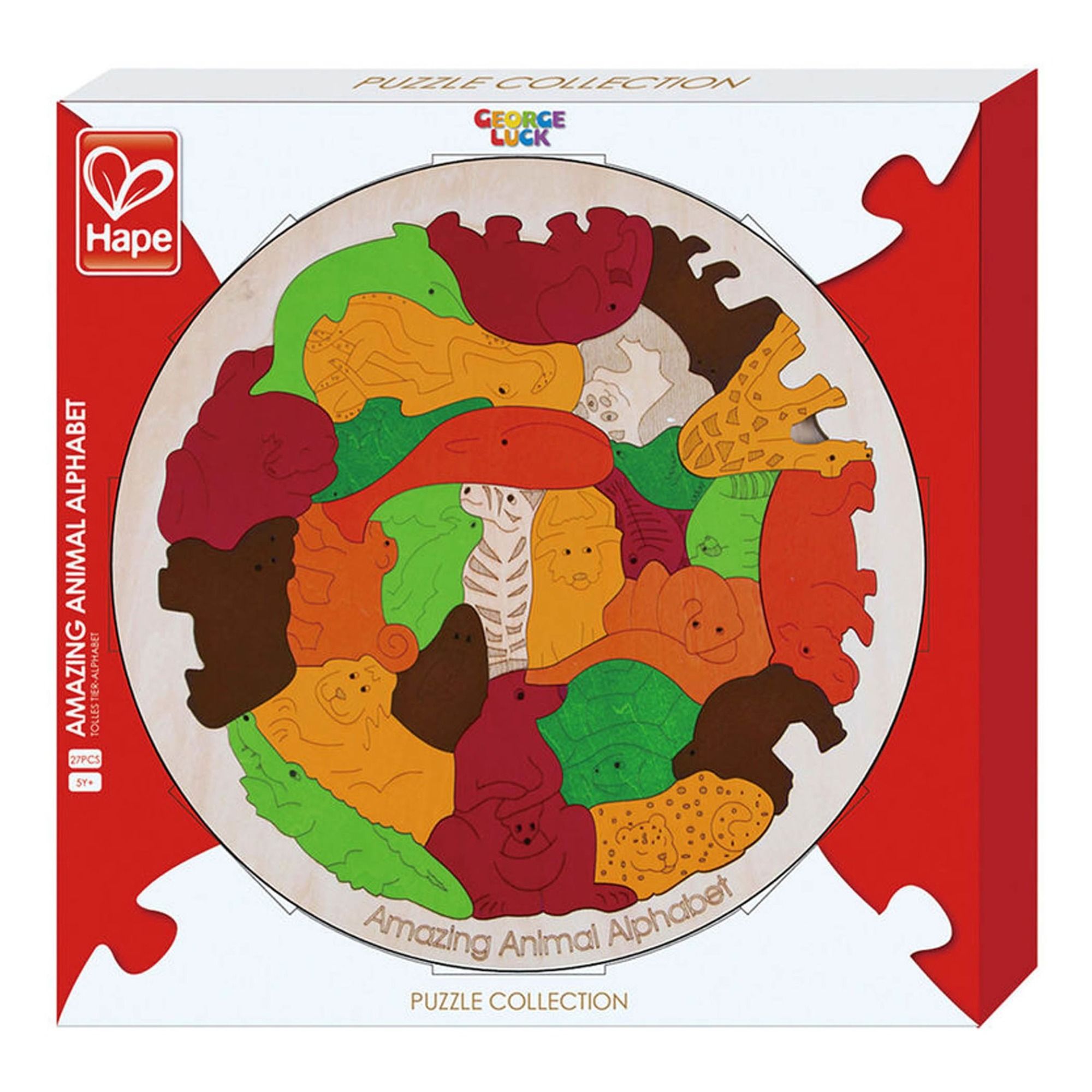 Animal Alphabet Puzzle (English Letters)
This fun puzzle proposes a different animal for each letter of the alphabet!
Artist : Kay & George Luck
Encourage children to visualize and find solutions
Details : 27 piece(s)
Age : Age 5 and upwards
Fabrics : Wood
Diameter : 17,7 cm, Height : 0,8 cm.
Clean using a damp, clean cloth
Créé dans les années 1970 ce puzzle à l'esthétique personnalisée, à la créativité unique et à la valeur de jeu sans fin, ont inspiré un nombre incalculable d'enfants avec un style rétro et multicouche.