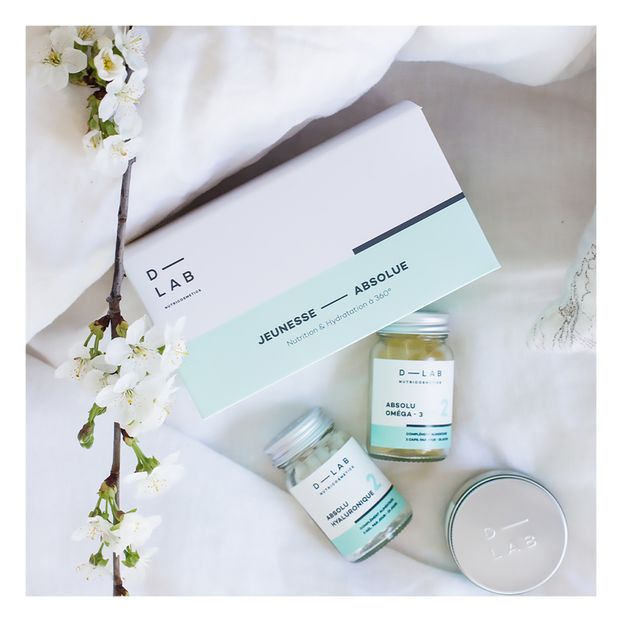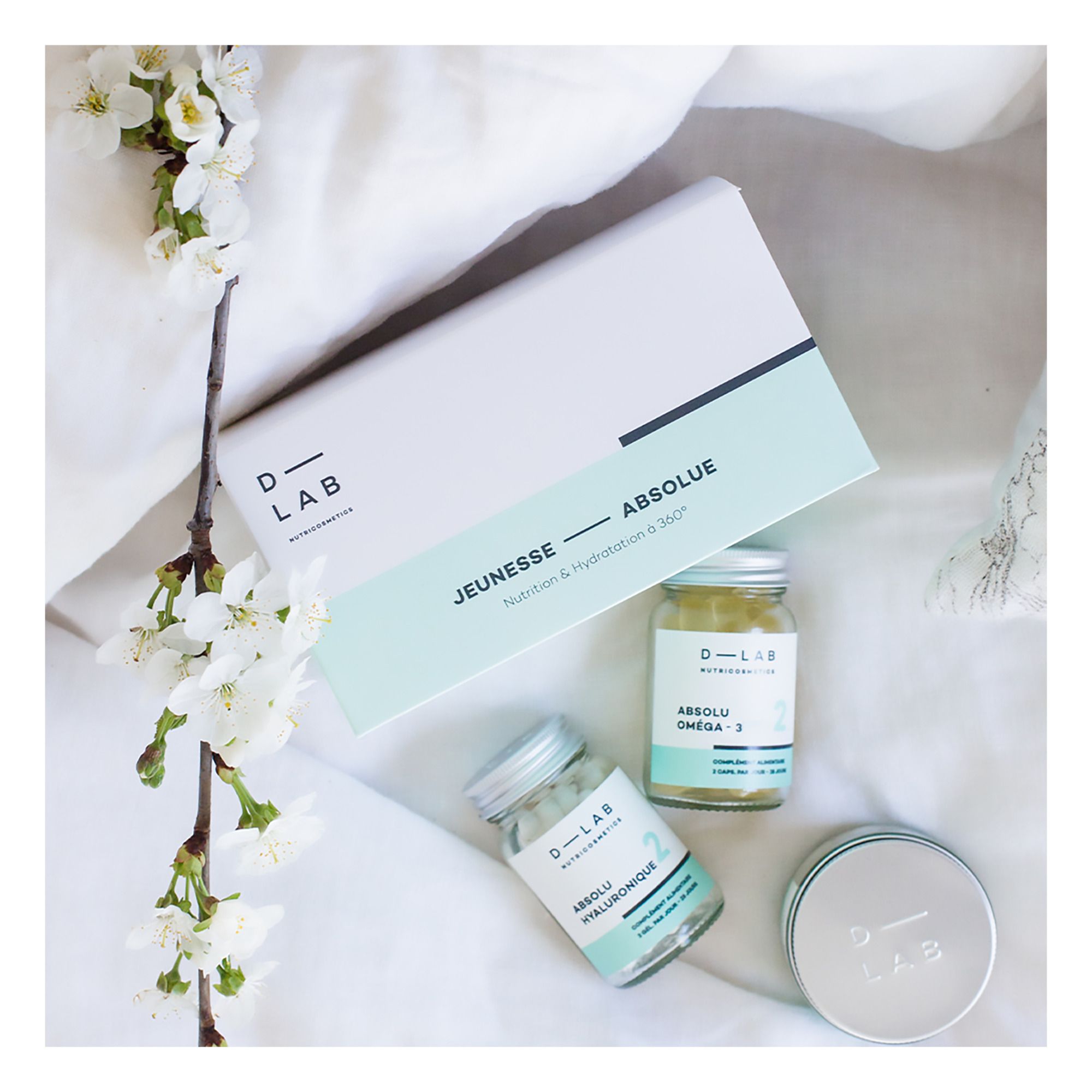 Absolute Youth Program - 2 month

By acting from within, it is possible to deeply rejuvenate and repair the skin. This program offers a triple dose of nutrition thanks to its targeted active ingredients. These ingredients are complementary and work together to take a 360° approach that repairs the effects of time and reveals a skin that is plump, smooth and soft.

BENEFITS:

1 - WRINKLES & FINE LINES: Pure Collagen is an innovative formula that works to tackle wrinkles and fine lines thanks to its composition of 94% marine collagen and 6% elastin fibres in proportions equal to those of the essential components of our skin. The formula is highly bioavailable and is efficiently absorbed by the body, penetrating the tissues, for a deep effect on reducing the appearance of wrinkles and improving the skin's firmness.

2- INTENSE HYDRATION: The Pure Hyaluronic formula integrates a broad spectrum of hyaluronic acids of different molecular weights to perfectly meet the physiological needs of the skin. Action proven by clinical studies: stimulates the endogenous synthesis of hyaluronic acid, reduces the volume and depth of wrinkles and improves the elasticity and hydration of the skin.

3- SUPPLENESS & NUTRITION: Pure Omega-3 provides a large dose of microalgae oil titrated in EPA and DHA, essential omega-3s associated with sunflower oil rich in oleic acid and known to strengthen the hydrolipidic film that maintains the skin's elasticity and hydration. This action is reinforced by antioxidants that delay cellular ageing while preserving the oil from oxidation.

COMPOSITION:

The formulas are composed of a selection of natural active ingredients that are naturally present in food. Plant-based capsules that pass through the stomach and are released in the intestines, where the active ingredients are absorbed. Cruelty and gluten free. 100% clean: natural ingredients that are naturally present in everyday foods without nanoparticles. Developed with NO GMO, NO irradiated components, NO preservatives, NO endocrine disruptors, NO

Titanium dioxide, NO chemical solvents, NO artificial flavouring. Made in France, 120 22000 certified. Low environmental impact: jars made from 27% recycled products and infinitely recyclable, cardboard packaging sourced eco-responsibly, use of plant-based inks and printed at eco-approved "Imprim'Vert" certified printers.

DIRECTIONS FOR USE:

The Absolute Youth program comprises 3 formulas to be taken at the same time. One capsule each per day apart from the Pure Collagen of which you should take 3-4 per day. Program recommended for 2 x 28 days. Can be consumed on a continuous basis. This program is suited to everyone including women who are pregnant or breastfeeding. It is however, not advised for people who are allergic to fish.

INGREDIENTS:

Ingredients in the Pure Collagen: Patented marine collagen (2 g): of which marine collagen (1.88 g) of which elastin (112 mg) - Anticaking agent: Rice starch - Coating: Hydroxypropylmethylcellulose, Microcrystalline cellulose, Stearic acid - Anticaking agent: Magnesium stearate.

Ingredients in the Pure Omega-3: Microalgae Oil Schizochytrium (454.5 mg) of which DHA (250 mg) and of which EPA (1.25 mg) - Sunflower oil (44 mg) - Antioxidants (tocopherols, ascorbyl palmitate, rosemary extract) (1.25 m) -• Vegetable capsule: modified starch, glycerol, carrageenan, disodium phosphate.

Ingredients in the Pure Hyaluronic: Hyaluronic acid (200 mg) - Gastro-resistant vegetable capsule.

Details : Cosmetics items may not be refunded or exchanged
Made in : France
Targeted treatments
Targeted treatments